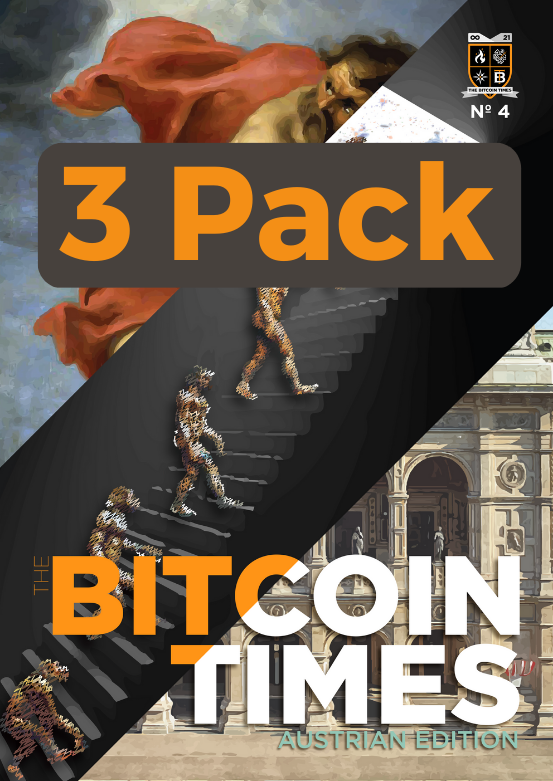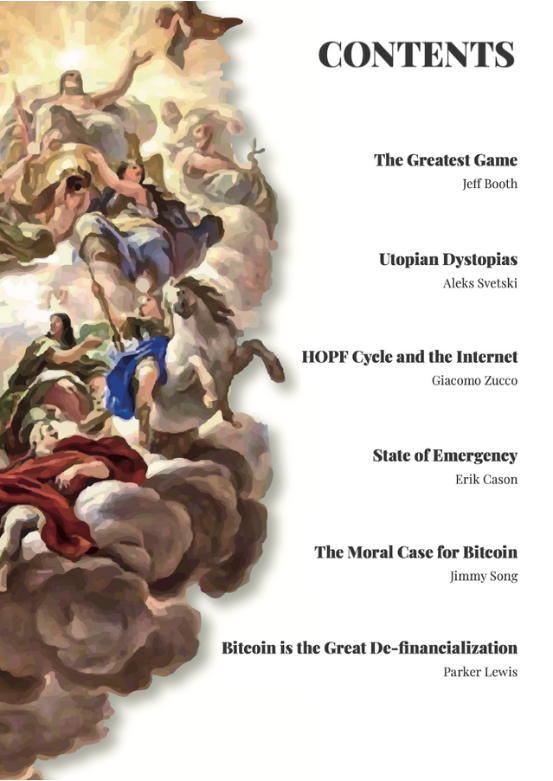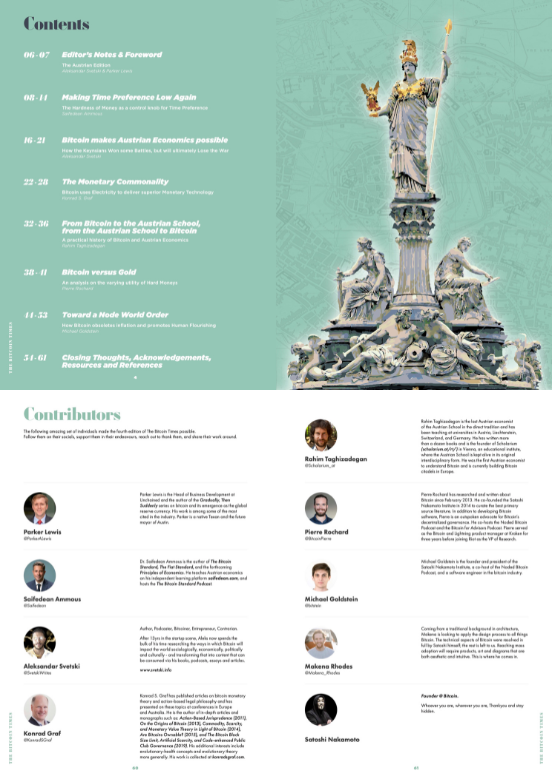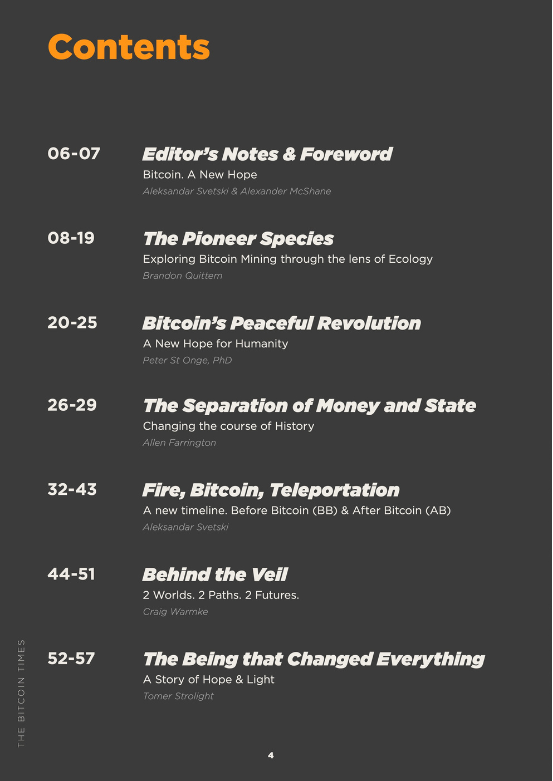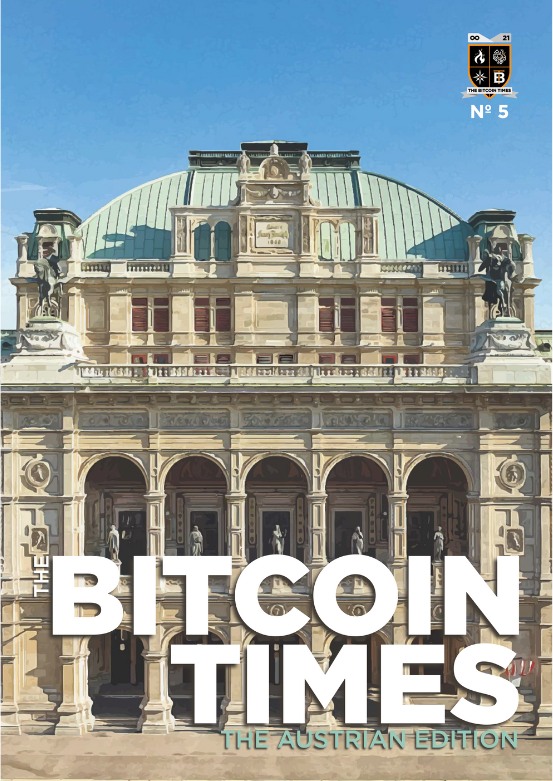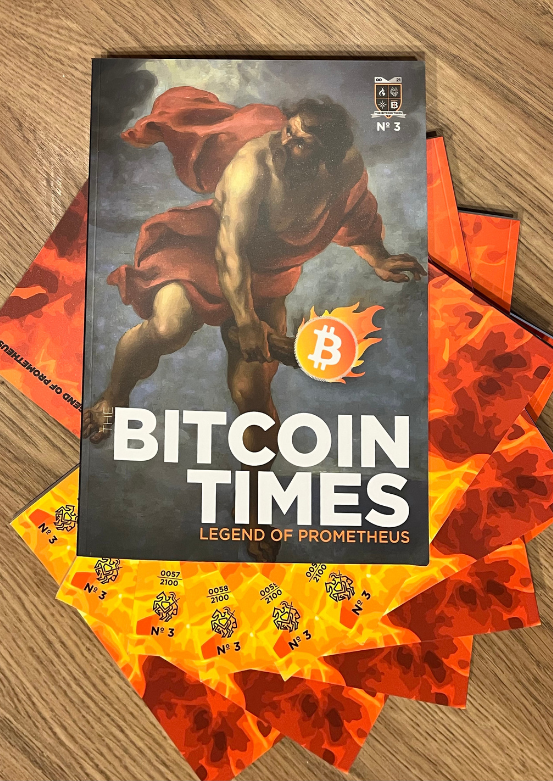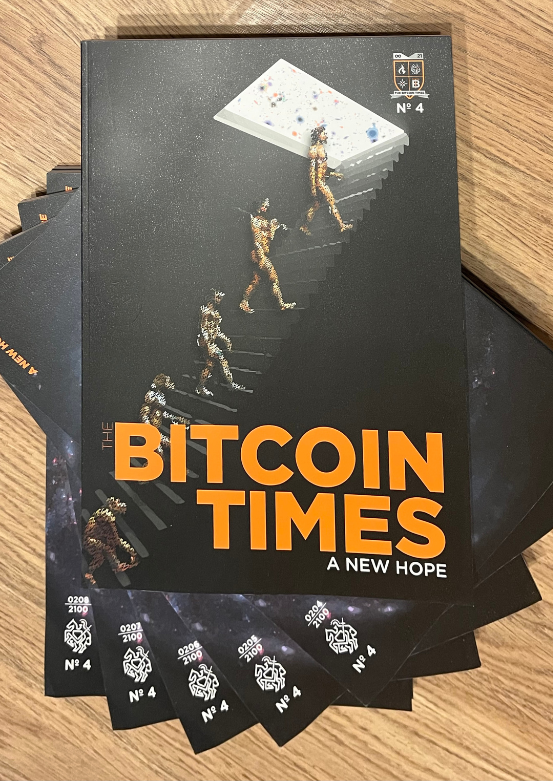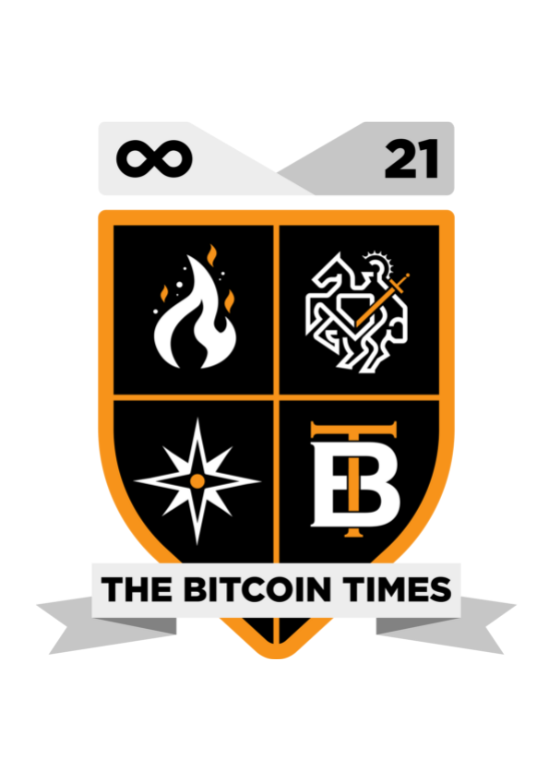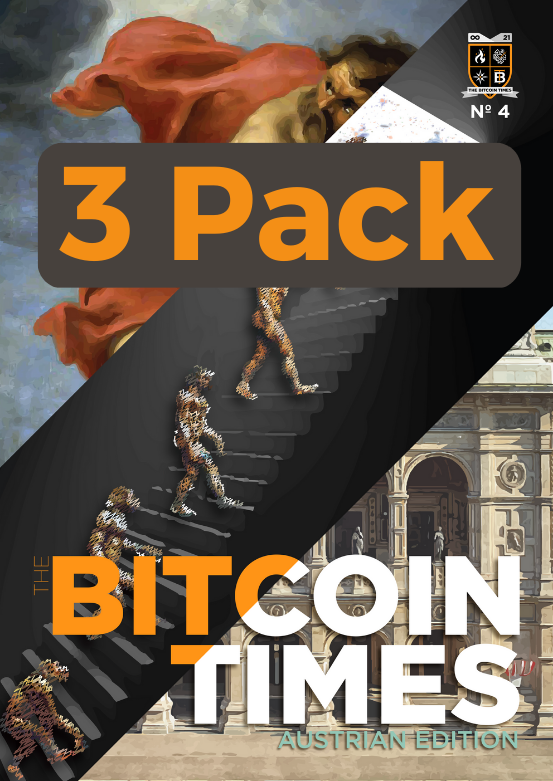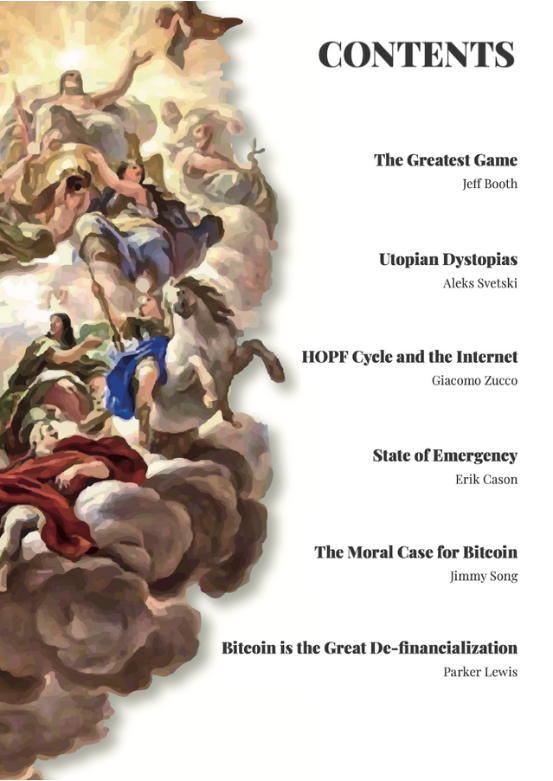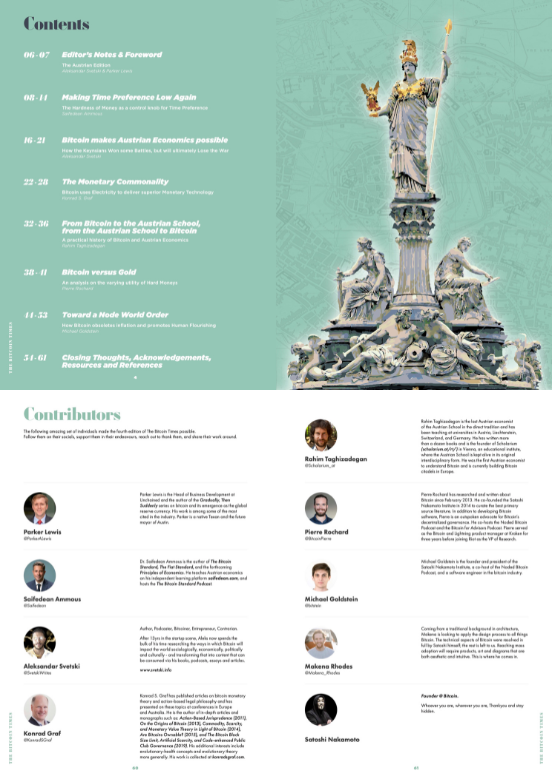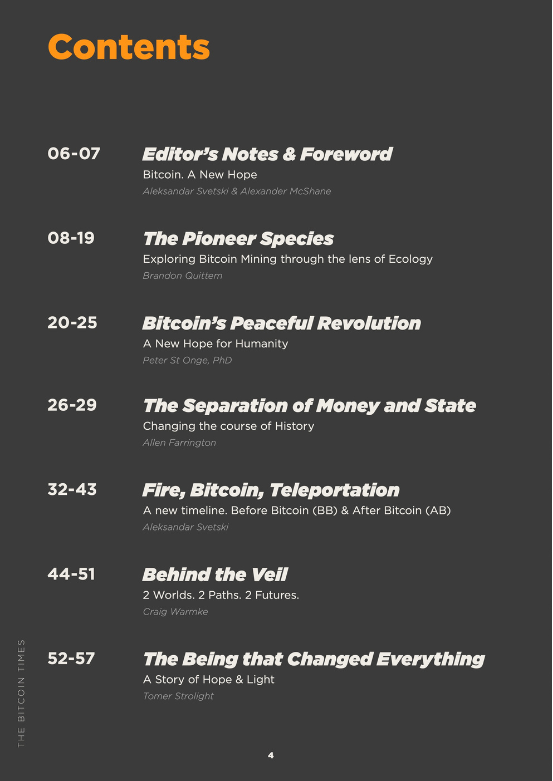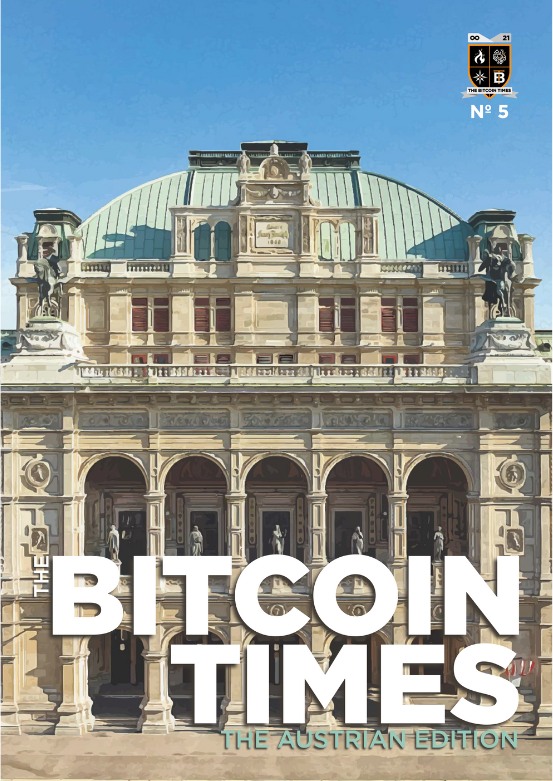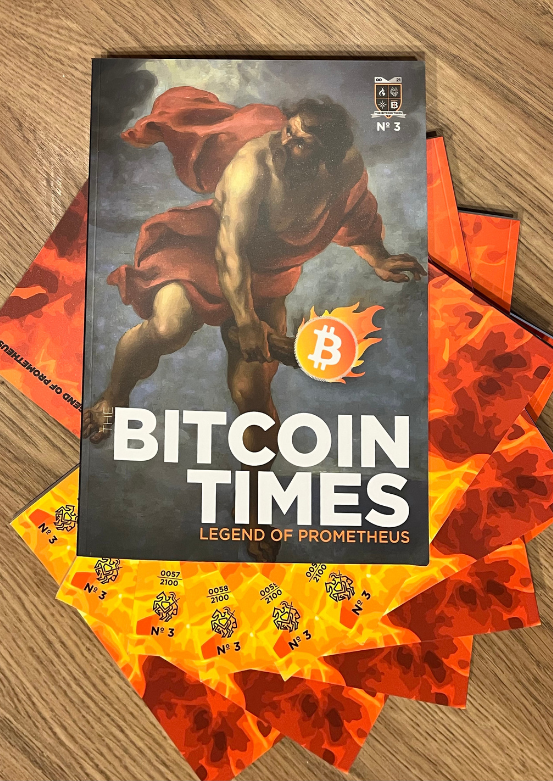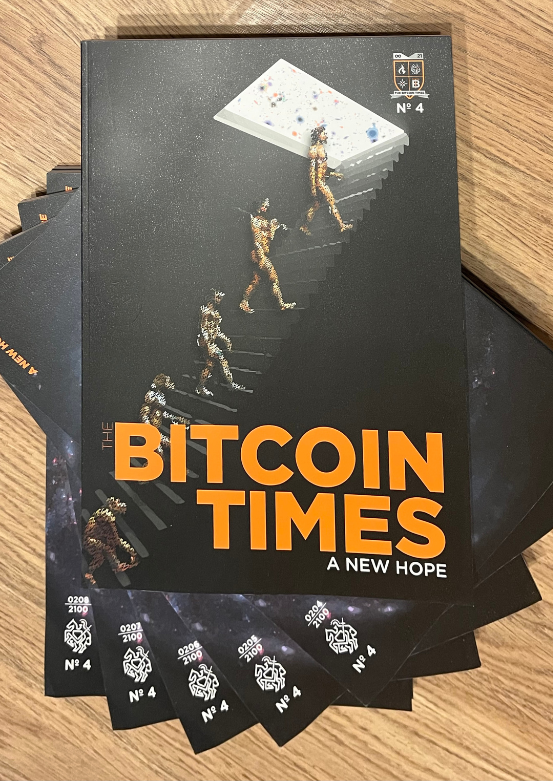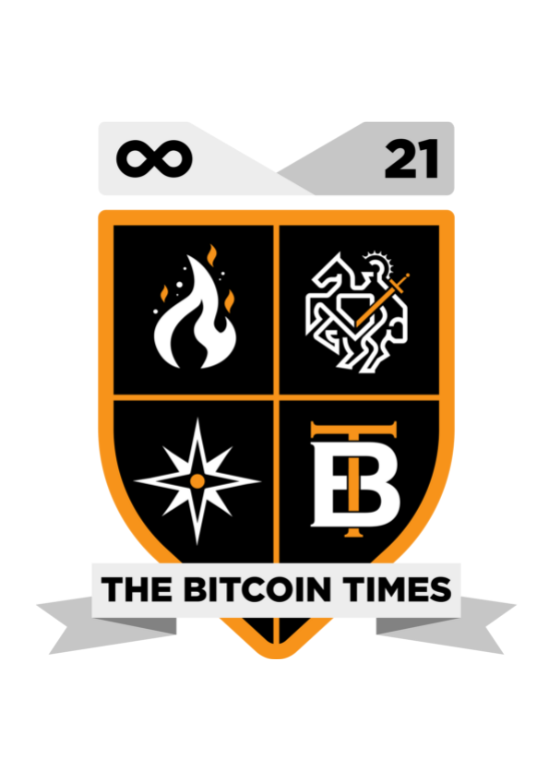 Bitcoin Times 3-Pack (Save)
Many Bitcoiners have requested a 3-pack of The Bitcoin Times to make buying easy. So here it is.
The Bitcoin Times Ed 3, 4 and 5, shipped together – and you save 20k sats!
This means you get every essay from every author in every edition, including Parker Lewis, Saifedean, Brandon Quittem, Allen Farrington, Bitstein, Pierre Rochard, Jimmy Song, Jeff Booth, Giacomo Zucco and many more.
You can also request the SAME Issue Number for each edition, which is really cool, especially if you're collecting these. There's only 2100 of each and the first few hundred are already sold out. It's only a few extra Sats so ensure you request it on checkout and I'll get back to you with availability.
Thankyou for your support !
Note: Shipping is Flat Rate, whether you order ONE or up to SIX copies, and Collectible prices are fixed in Sats forever Laura. Forever.
Free Copy Loading...
Input the fields bellow and we will send your free copy right away.
Issue number Selection
Remember to add the Issue Numbers, so that your entire set of issues matches. You can find those on the back cover, bottom left hand corner:

0201
---
2100

№ 5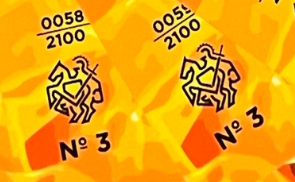 Get it on your favorite medium